Heriage Bamboo Band Saw Jig
James E. (JED) Dempsey - Maker
Email: jdemp1@bellsouth.net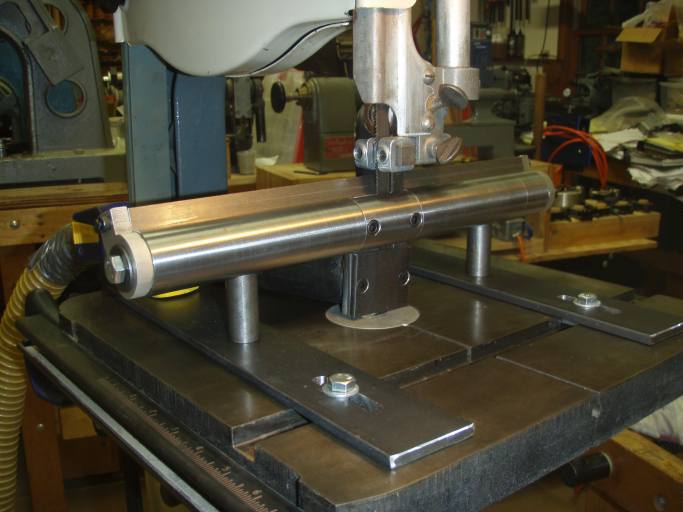 This is my new Heritage Bamboo Band Saw Jig complete with dust collection attachment. This jig allows a rodmaker to convert their band saw into a precision bamboo sawing machine that yields straight uniform strips at any desired width. With my jig you will he able to save time,effort and streamline your stip preparation for roughing and milling.
The use of a band saw blade drastically reduces the amount of wasted cane. The band saw blades are approximately .025" - .030" thick. While a table saw blade is at least .125" wide.
The Heritage Bamboo Band Saw Jig's fence is easily repositioned to allow you to saw strips to the exact width you desire. The yield of good strips from a culm using my jig exceeds any other bamboo saw today and also from hand splitting cane. Pick a width you want your strips and this jig will produce as many as the culm yields.
The price for the
Heritage Bamboo Band Saw Jig with Dust Collection Attachment is
is $600 plus $30 S&H
---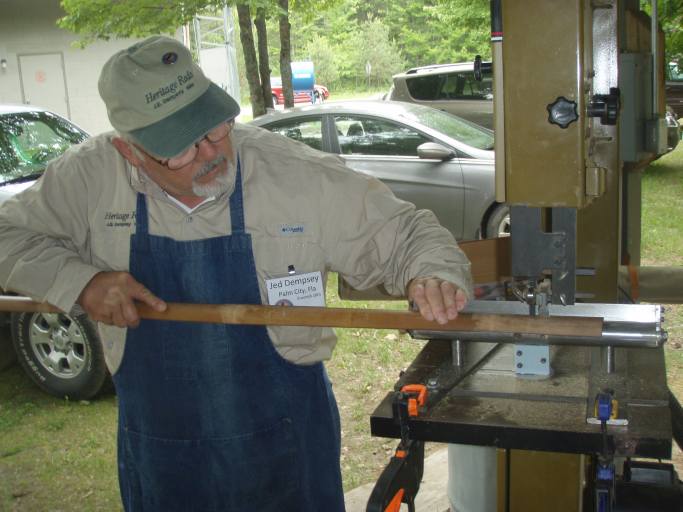 This is me sawing cane using the Heritage Bamboo Band Saw Jig at the Grayrock Romakers Gathering 2014.
Using this homemade cradle that is identical to Nat Uslan's original cradle, you can get your initial straight edge on a culm section. You simply place the culm with drying split up in it and cut the culm on a table saw.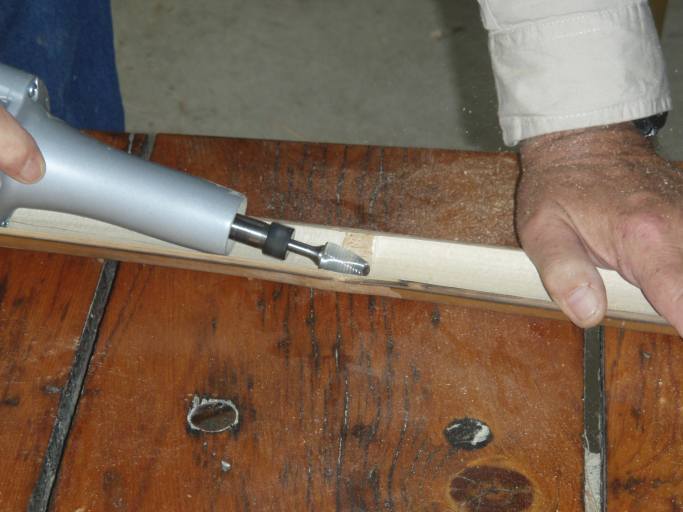 I next grind the nodal dams flat with the pit so you have a smooth surface on the jig side of the culm. Other methods can be using a sharp chisel, heavy twisted wire wheel or as Nat Uslan did, a round nose milling cutter mouted to an electric motor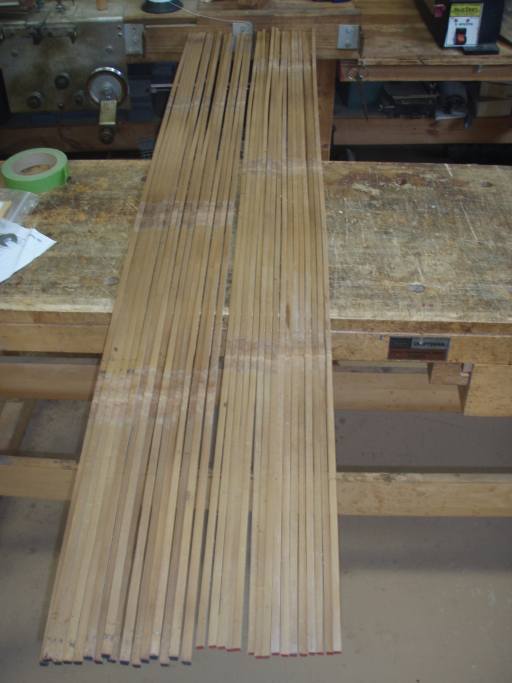 Straight and uniform sawn tip and butt strips using my Heritage Bamboo Band Saw Jig.
This is all the dust after sawing a full culm of bamboo with my dust collection attachment on the Heritage Bamboo Band Saw Jig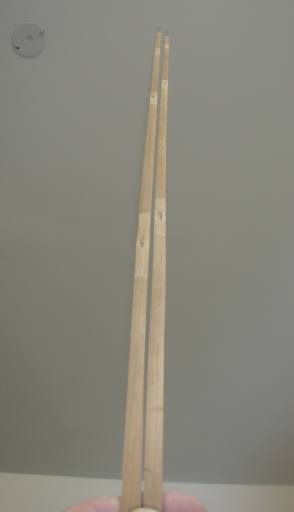 This is the results you get when you saw your strips using my Heritage Bamboo Band Saw Jig
Videos
Links
I recommend using a half in wide bi-metal blade with either 10/14tpi or 14tpi for best results. These blades will out last the cheap carbon steel blades many times over and are the cheapest in the long run. Quite simply these are some of the finest band saw blades available today at a reasonable price. Don't think a cheap blade will work just as good. As we know, bamboo is an abrasive material and it will quickly dull a regular band saw blade. Please take my advice and order from this source: Detroit Band Saw
Manual
This is the manual I provide for set up. One comment I have is that the key to using this jig is having a properly set up band saw. I have provided in this document links to videos on the web to help you properly set up your bandsaw and also to set up the jig: Heritage Bamboo Band Saw Jig Instructions (PDF) Updated! (July 3, 2014)